Little Hands, Big Screens
Parents' digital devices are magnets for children's hands. Is this a good thing?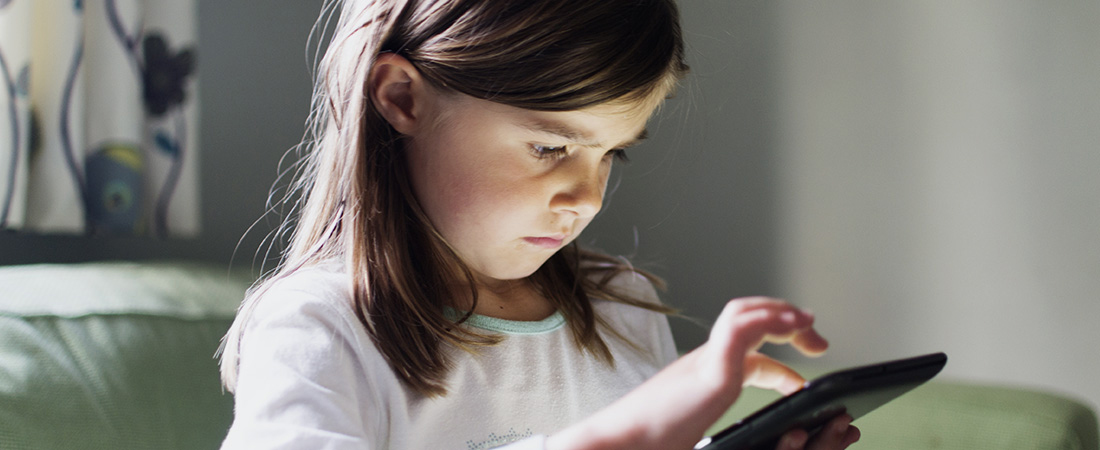 In 2012, NAEYC and the Fred Rogers Center released a joint position statement about the use of technology in early childhood settings. Their recommendations included the following1:
1. Select, use, integrate, and evaluate technology and interactive media tools in intentional and developmentally appropriate ways, giving careful attention to the appropriateness and the quality of the content, the child's experience, and the opportunities for co-engagement.
2. Provide a balance of activities in programs for young children, recognizing that technology and interactive media can be valuable tools when used intentionally with children to extend and support active, hands-on, creative, and authentic engagement with those around them and with their world.
3. Prohibit the passive use of television, videos, DVDs, and other non-interactive technologies and media in early childhood programs for children younger than 2, and discourage passive and non-interactive uses with children ages 2 through 5.
1 National Association for the Education of Young Children and the Fred Rogers Center for Early Learning and Children's Media at Saint Vincent College. (2012). Technology and interactive media as tools in early childhood programs serving children from birth through age 8. Retrieved from http://www.naeyc.org/files/naeyc/
PS_technology_WEB.pdf